The best app to share expenses for free
4,7/5
Features
Track your expenses
Create your group of expenses with your partner, friends, colleagues, roommates…
See everyone's balance
Add your expenses, the app will compute the balance automatically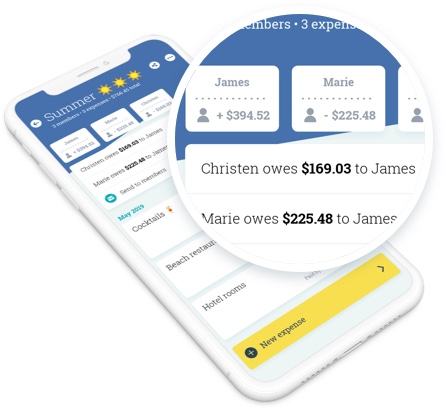 Share with your friends
Everyone can keep track of the expenses on the web or within the app, you can also export all your expenses within a table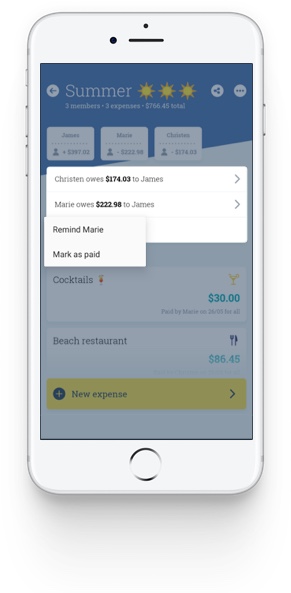 And many other features…
No email requires
You can use Sesterce without creating an account
Password protected
Group access can be password-protected
Statistics by category
Find all your expenses, sorted by categories
Reviews
Kaouther
Before Sesterce, John was doing all the computation. Now he can enjoy the trip as much as us!
James
I had doing accounting, like my friends. I finally found an app solving this issue.
Questions
How can I create a group and add members on Sesterce?
You can create a group from the Web or mobile app. You can add members without having them to create an account.
How to share my group with others?
Every group has his own identifiant. With it, and the associated password, everyone can join the group.
Is Sesterce free?
We think everyone should be able to share expenses for free and easily. The basic features are and will remain free for ever.
Why use Sesterce?
Sesterce is totally free, even for advanced features. You don't even have to create an account to use Sesterce.
Test the app now!